Don't go it alone!
The moment you subscribe to our Enterprise package, our team of experts will be on hand to assist with your web performance needs at every step of the way.
Performance audits, custom configuration, ongoing support, dedicated account manager... You will no longer be on your own when it comes to tackling web performance issues.
We optimise over 10 millions e-commerce web pages every single day!
Why go for our Enterprise package?
Our package includes a full performance review of your web site.
We provide an overview of your website performance.
Web site audits
We conduct audits prior to integrating any of our solutions. This enables us to fully immerse ourselves in your code and architecture and set out a list of key areas for improvement.
How does your web site currently perform? And how about your competitors?
How much of a speed-up is possible for your web site? What is its potential?
What optimisations are most suited to your web site? Our team will tailor the engine to suit your needs.
Our team adapts the engine according to your needs.
Bespoke configuration
Every web site is different and changes with every update. We configure our engine so as to ensure maximum optimisation for your specific web site.
Web site analysis
The best performance optimisations for your web site will be implemented and configured
Our functionality will be tailored to your situation, tools, requirements and future development plans
Expert assistance at your fingertips: Support and guidance for your teams during the testing and handover process.
Expertise at your disposal
Ongoing support tailored to your needs
Working with computers does not make us any less a human. We take a huge amount of pride in the support that we offer at every stage of your web site's life cycle.
Dedicated Account Manager
Ongoing consultancy on web performance best practices
Round-the-clock monitoring of performance metrics
In-house training on Fasterize functionality
Close collaboration between technical teams to help you through critical periods (e.g. promotional sales, TV campaigns, etc).
Dedicated rapid-reaction support team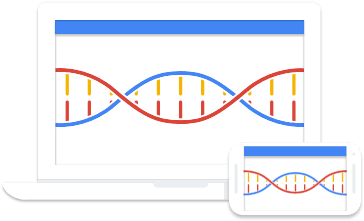 Analysis and guidance based on data you can trust.
Data driven
We always strive towards a scientific, data-driven approach. To this end, we deploy A/B testing and monitoring using metrics tools such as Fasterize, Pingdom, Webpagetest, SpeedCurve, Dareboost, PageSpeed Insight etc.
Existing in-house web performance expertise?
Bring it on! Let's pool our resources and optimise your web site to the max!
Our support is second to none
Our support services are there 24/7: relax safe in the knowledge that our team of web performance experts is on hand to ensure that your web site is as fast as it can possibly be!
We have a transparent ticket resolution process:
---
A team of leading web performance engineers permanently on hand
Fasterize's technical team is based in Paris. We speak French and English.
---
Webperf ecosystem pioneer
We have been working for years with different webperf players in Europe.
Amazon Web Services
Key CDN
Cedexis
Don't have the time and resources to manage your web performance single-handedly?
Our list of satisfied customers includes: