Boost your conversions, optimize your loading times
Improve the speed of your web pages effortlessly and sustainably, optimize your technical and business performance.
Take advantage of both the benefits of an easy-to-use SaaS solution and dedicated support by  web performance experts.
up to

+40%

conversions
The best user experience

for

more engagement
up to

+25%

of SEO traffic
Why reduce the loading time of your web pages?
On the internet, every second counts
-0.1 second of loading time can lead to +8% conversions (Google data).
57% of users leave a page if it takes more than 3 seconds to load.
27% of users abandon their shopping cart because of a slow site.
88% of users do not return to a website that has provided a bad experience (Google data).
Loading speed is the number 1 UX criterion, ahead of the ease of finding information and the aesthetic qualities of an interface, especially on mobile.
Why entrust us with
the optimization of your performance?
Save time and resources
Increase your conversion rates and boost your marketing ROI tenfold with a consistently fast site, on desktop and mobile, regardless of network quality, location, browser, CMS ...
Support your SEO strategy with better server response times, and pages that search engines can crawl faster. An asset for your Google ranking
Instantly optimize and accelerate all your pages with our tool that deploys in weeks, instead of months of hard work and development
Preserve your performance budget with optimizations that are maintained over time. No need to repeat the same work at the slightest change in your website.
Relieve your IT teams who can focus on development and innovation, rather than maintenance and bug fixes.
Keep 100% control over your infrastructure and content.
For efficient and sustainable optimizations,
automation is the answer!
Web performance: a key but complex subject
The stakeholders are numerous: IT, Marketing, Product, Design, Content, Webmastering...
The required skills are wide: Infrastructure, Development, Frontend and Backend, Frameworks ...
Governance is tedious.
The work must be constant, it is a perpetual restart.
It is a technical subject, hard to master, and it evolves quickly.
Save time, gain efficiency, and preserve your resources and your budget: automate the best practices and optimization techniques of your frontend!
What does Fasterize do to improve your performance?
+1 billion pages and +250 websites optimized every month!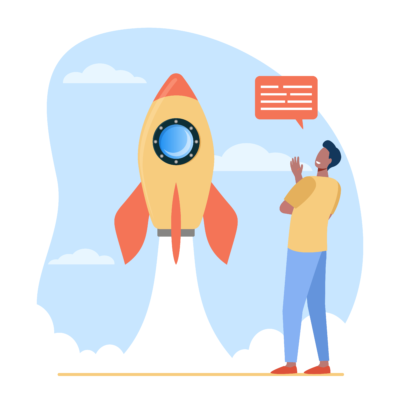 Fast pages, everywhere, all the time, for all your users
Resilient and scalable, our SaaS solution automatically and smartly optimizes all your web, mobile and desktop pages. The features are designed and configured to work intelligently.
There is nothing to install locally, nothing to maintain, and you are free to activate and deactivate features at any time.
We have an impact both on technical aspects (your performance KPIs, web page weight, resource size, Google PageSpeed, Lighthouse, Core Web Vitals performance scores ...), and on the perception of speed for your desktop and mobile visitors. And from technical performance to business performance, there is only one step!
Performance is optimized for all browsers and all CMS, even custom.
SaaS Solution & Next Gen Content Delivery Network
JavaScript and Third Parties Management: DeferJS feature that avoids browser freeze.
Image Compression as a Service: intelligent image compression, resizing, new formats (WebP, AVIF ...), progressive JPEG.
A permanently fast site: reduced size, file weight and number of requests (lazyloading, inlining, compression, minification, concatenation, cache, Brotli / Gzip ...).
Relief for your infrastructure: load peaks absorbed by the Traffic Limiter and bandwidth saved.
No more "white page" effect: CSS on top, SmartCache ...
Control your availability: Unsharding to avoid SPOF.
SEO: cache warming, log recovery (Oncrawl, Botify), improved caching solutions, SmartCache, HTTP/2, CDN ...
CDN: over 220 Points of Presence strategically located around the world.
Securing your website: WAF system.
An engine, and a lot of human
We carry out a detailed audit of your site to propose a custom configuration of our tool. We adapt it according to your context, your technical constraints, your business objectives, your content ...
During the pre-test phase, deployment, onboarding, and then throughout the use of the platform, we provide personalized quality support with legendary 24/7 responsiveness!
Your dedicated Customer Success Engineer will help you get the most out of our tool, train your teams and advise you on web performance best practices, and support you throughout the life of your website, especially during your busy times of the year.
We devote 6000 hours each year to R&D! Our experts design features and make our tool evolve continuously, and adapt the roadmap to your needs.
Who is Fasterize?
Now you know what we do, arent't you curious to know who we are?
A recognized web performance player, pioneer in France, leader in Europe
Our purpose: to fight against the seconds and milliseconds in excess, for a quality web, always faster, more efficient and accessible.
Fasterize was founded in 2011 by Stéphane Rios, ex-CTO of Rue du Commerce.
We love what we do and we spread the word by participating in meet-ups, and online and offline events, including We Love Speed, the meeting of speed lovers that we co-organize every year.
We publish a monthly mobile web performance ranking (in French) in partnership with the Journal du Net (French IT outlet).
A freedom-form company
We don't have a foosball table or an all-you-can-eat candy machine. Instead, we rely on the expertise, autonomy and free will of all our team members to move forward.
Everyone can be a driving force and take part in decisions about the life of the company, because everyone has the same level of information on all subjects (contract data, expenses, performance, wages, etc.).
Therefore, everyone's well-being is everyone's business. We take care to create a climate of trust, and to value the qualities of our employees so that the potential of each person can be fully expressed.
The team members are located in different regions of France, in Paris, Lyons, Nantes ... and sometimes other places in the world! We meet regularly in Paris.
Here are some of the values we apply internally as well as for our clients: Kindness - Transparency - Keep it simple.
You want to join us? It's over here.
In short, we offer you the ultimate in performance,
with a state-of-the-art tool and dedicated support!
---